Leading Virtual CFO Service Provider Since 1998
Cross functional expertise in handling end-to-end Finance, Accounting, Taxation, Budgeting, Financial Structuring and Strategic Consultation both onsite and offsite

Dedicated Customer-centric Offshore Accounting Services
Full suite of Finance & Accounting Outsourcing Solutions, including Book-Keeping, Preparation of Financial Accounts, Taxation, Internal Control System, MIS, Statutory Compliances and more!

Corporate Secretarial & Legal Services You Can Trust
Advising and Servicing all forms of Organizations for their initial set up and Statutory Compliances, Corporate Secretarial Services and Legal Services

Customized Payroll & HR Outsourcing Services
Cost-effective, Reliable and Effective Payroll Management, HR Services and Solutions across all levels irrespective of the size of the organizations!
Your Trusted Outsourcing Partner for End-to-End Management of Finance, Legal and HR Functions
Promoter of the IMOS
Concept
Integrated Management & Outsourcing Solutions (IMOS) concept is a basket of management services to manage non-core, yet equally important functions of any organization.
Pioneer of the Virtual CFO Concept
Having launched the concept in 1998, ACPL is one of the pioneers in India for the Outsourced / Virtual CFO Services and caters to foreign subsidiaries as well as domestic SMEs including Startups.
Global Service Standards at Indian Pricing
We follow the best international standards to provide high quality outsourced solutions at optimized prices and extend the cost advantage to our customers.
Timely & Outcome-Based
Services
With a holistic approach to providing innovative outsourcing solutions, we ensure timely deliverables and high-quality results.
Team of Experts & Experienced Professionals
A cross-sectional team of highly experienced Chartered Accountants, Company Secretary, Legal and HR Professionals with a high level of domain expertise.
Open, Transparent & Ethical Work Culture
We develop long-term strategic partnerships with our clients by fostering an open, honest and transparent work culture along with ethical conduct in all business dealings.
Arthtech Consultants Private Limited (ACPL) was incorporated in 1990 by Founder Director, Mr. Shekhar Agharkar, a visionary leader having more than 30 years of rich industry experience in the field of Accounts, Audit Finance and Management Consulting. He is on the Board of Directors of many companies and has been the Past Chairman of the Indo-American Chamber of Commerce, Pune branch. He is also one of the Founder Directors of the Indo-Japanese Business Council.
ACPL provides integrated management consultancy and outsourced management solutions in Finance, Accounting, HR and Legal domains. These services are delivered across all industry segments as a Single Window Solution, both onsite and offsite.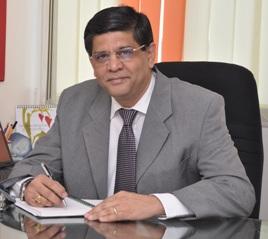 ACPL provides end-to-end consulting and implementation support to organizations to help them establish and grow in a structured manner. The competent team at ACPL also helps organizations in expanding further by facilitating and handholding them through their Joint Ventures / stake-sale / mergers etc.
ACPL's esteemed clientele includes 100% subsidiaries/JVs of companies from Austria, Australia, Canada, USA, France, UAE, Malaysia, Italy and Germany as well as domestic companies/organizations.
ACPL strives to achieve its mission of adding value to the client's businesses by providing knowledge-based services and organizational support. The team assures continuity, confidentiality, quality, transparency and integrity in all its engagements.
Specialized Outsourcing Services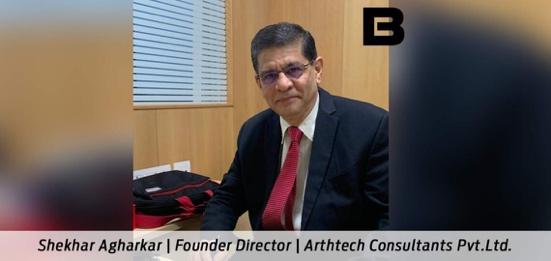 Special Feature: Business Brainiac
Empowering a Realm of Value-Added Virtual CFO Services
Featured in the special category of Business Brainiac magazine's "The NextGen Consulting Companies to Watch in 2020" issue, an annual guide of the most prestigious consulting firms in the industry that are offering excellent client services from varied industries and specializing in their niche areas.